Vending Machine
October 17, 2008
While watching the boy's soccer game I realized I wanted a snack.So I bent down to look for some money in my back pack.I searched quickly through my bag to find some money. I asked Rachel to come with me and she said sure honey.
As we walked towards the high school I tripped over my cleat.I realized I need to be more careful on my feet.We talked about school and how our teachers suck.Also, how we wanted to switch our schedules but no such luck.
We got to the big gray doors of the high school.And realized the doors were locked,that wasn't cool. Rachel and I stood there not knowing what to do.So Rachel annoyingly,impatiently tapped her shoe.
The janitor walked around the corner with his keys by his side.The excitement inside of me was something I could not hide. He put his key in the door and let us in. The refreshing cold air felt as good as a sin.
We walked down the hallway giggling and laughing.The other janitors looked at us while we were passing.We turned down the hallway with excitement and joy. But we got played like a little girl's toy.
To our disappointment the gate was closed to the ground.I hit the wall with anger and it made a loud sound.Rachel said we should just give up and go. I knew there had to be another way so I said no.
The cheerleaders told us to go to cut through the lunch room.And I knew I would be getting my food soon.The vending machine was already in sight.But when we got there,there was only the machine light.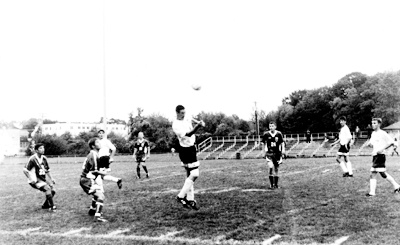 © Kim L., Milford, CT