The First Time
October 9, 2008
On our first date,
You brought me flowers,
Paid for dinner,
And gave me my first kiss.

On our first Anniversary,
You took me to the carnival,
Held my hand on all the rides,
And walked me home late at night.

On our first year together,
You made me my favorite dinner,
Held me close,
And made me a promise.

On our night out,
You held my hand,
Shed a tear,
And asked me to be your wife.

Today, on our special day,
You wait for me at the end of the aisle,
Look deep into my eyes
And say I do.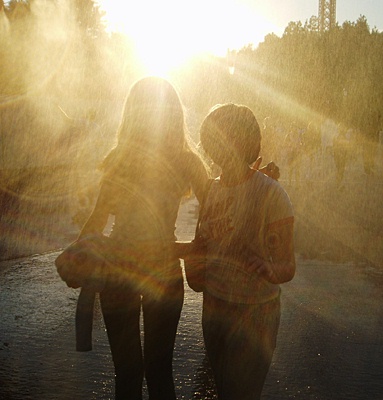 © Rebecca Y., Los Angeles, CA