To my childhood.
MAG
October 17, 2013
your hair – light as bamboo flooring
tied up in a pigtail, unruly curls and all.
your big brown cow eyes
glistened and shone.
your cheesy buck-toothed grin
radiated. until that day.

your yellow swing, you sat and swayed
the wooden monkey bars you climbed
hopscotch you played
with all the boys
your laugh was like the sun.
and then that day, it came.
the agonizing pain:
rapid heart rate, weak knees, dizzy mind,
throbbing muscles.
it lasted months – the nightmares
even longer. you lay in bed surrounded
by your fluffy rabbits, cats, dogs, penguins.
you squeeze them tight – the nightmare's
coming. the figure's back, a shadow
silhouetted against the moon. it draws
nearer and you cry. I remember the tears
that fell. the fear behind your brave
little eyes. you were different after that.
it was the cusp of your ninth birthday.
it was the end of an era.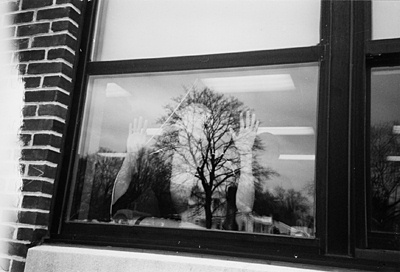 © Kaleigh W., Pompton Plains, NJ