Rebirth of His Iris
October 8, 2008
His life was unparalleled, one to be marveled and admired.
My grandma loved Irises, so beautiful and delicately inspired.
Joy, bliss, and love, made up his wonder years.
I rely on those memories, to dry up my tears.
His death was expected, this fact of life I knew.
Air is escaping him, so unfairly true.
Without fear he shuts his eyes, excepting fate.
Silence. . . . . .
Luminescent angels surround Big Daddy, greeting him with joyful faces.
Now he can breathe freely, into the sky and open spaces.
It hurt to keep fighting, but he lived fully with his heart.
Kissing me goodbye, knowing we'll never be apart.
The Iris blooms every May, another chance to live.
It's a rebirth of its former self that had nothing else to give.
Though he may be gone, but his love will remain.
And like the Iris he can die, and come alive yet again.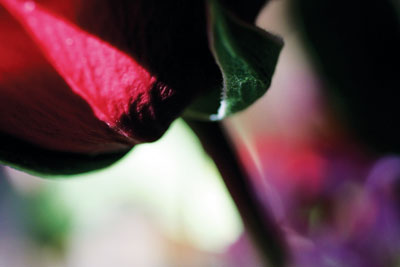 © Monica L., St. George, UT