An Unforseen Icarus
September 26, 2013
Stones: little nuisances painted with insignificance.
Tiny blunders, the creators of clumsiness,
The killers of grass.
Small, worthless additions to the bottom layer of the earth.

Jagged, round, perfect, smooth, destroyed:
Characteristics that I will step over and kick around.
Never the object of my thoughts,
The product of accidents and disasters.

A man cloaked in robes with stringy gray hair
Whispered nonsense to the concrete that he lies against:
"I've seen stones fly."
He turned his filmy eyes to me:
"They just need you to watch."

Dear helpless stones, how I have misjudged you.
For as surely as the sun stands higher than the trees,
Stones sprout speckles of feathers,
You rise from the dust.
The more I watch, the higher they soar.
Their silhouettes stain the grass they once lie on:
Endless murals of sacred forms.
The bottom layer of the earth yearns for you,
Stones.
You sail above the stars, and I reach for you.
Glide towards the moon, but never crumble.
Fly away, you Icaruses of the night,
Unforeseen majesty.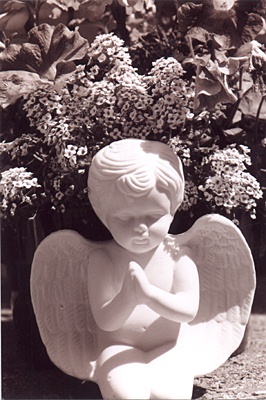 © Laurie T.,Hopkinton, MA