Good Night
October 5, 2008
Stones being thrown,
Nose to the wall,
This is all my own,
This is all my fault,
I commited this crime,
I'm lost from your sight,
I crossed the line,
I started this fight.
and Everyday i regret,
these times i wish i could forget

This is my punishment
This is my beating
This is my punishment
for theft and cheating.
So i lie on these tracks
as the train rolls by
Kiss me, Sleep, Good night!

You people put on a show
You all think you're right
I know not to be so bold
because i'm never right
your thoughts are preceeding
what lies on the ground
as I'm reading
I fall and am never found,
And every day i regret
Those times i wish i could forget.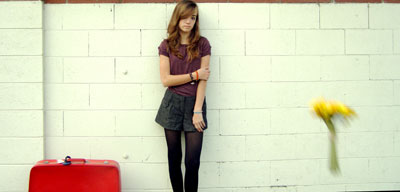 © Austin K., Studio City, CA