The Mask
September 29, 2008
Rough-hewn crude-cut wood
From the pale, paved wall.
Not a face, really,
But a series of splintered shapes-
A warped rectangle, the small,
Neat half-moon ears,
The sloping pyramid nose.
The forehead is wide, glistening with
Pewter-colored paint
And lined with ashen rope.
The brows are etched high
And proud, something about its set
Makes them furrowed, defiant.
The eyes are slitted deep
And suns, red and gold and orange,
Are carved across the lids. They glow
Even in the blinking, harsh light.
I stare and I drink
The brows, the square, jagged jaw,
The golden suns. And I know
That the mask should be ripe
And glistening with kola oil.
It should be framed by
Broad-leafed underbrush, boiling
From the heat of the pulsing fire
And the raw beating of the loam
And the towering trees and the
Dark, sinewy men.
But it is here breathing my sterile air
On my white wall.
It is here.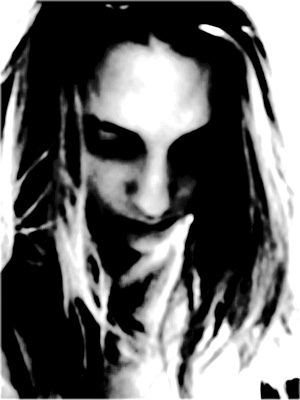 © Maria B., Boston, MA