Sonnething #1
September 28, 2008
I kept my roses in the rain
and found the ink began to stain.
The blackest Black dripped asphalt Black
my ears were blind to their attack.
And gentle tugging turned to rips
that pushed and shoved and pulled and this?
This dreary Rain
soaks through the brain
the eyes refuse to listen.
Blue cannot mix with Asphalt Black
You swirl the Ink and it spits back.
So leave your roses in the Rain.
Just hope the Ink,
that Asphalt Ink,
just hope the Ink can numb the pain.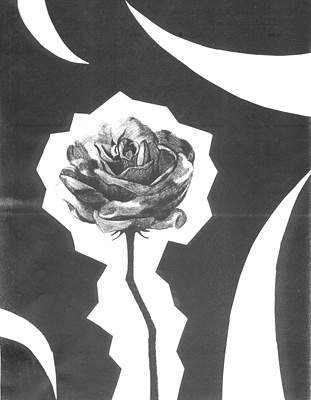 © Jeanette M., Phoenix, AZ