Up Against the Rocks
September 30, 2008
Staring down at the fresh pages beneath,
Yearning and Craving for something to write,
I contemplate about the past,
And just reflect my life.

Then suddenly it strikes me,
Like a river striking rocks,
Everything just flows,
And I don't ever want to stop.

Crashing, Splashing and Bashing,
Everything just pours out.
Slamming into the rocks
Are those precious teardrops now.

The rock burning with passion,
Wearing heart on sleeve,
The river keeps on spilling,
On and into me.

I gaze down at my creation,
My heart possessing the key,
And the elegant, graceful river
Is staring back up at me.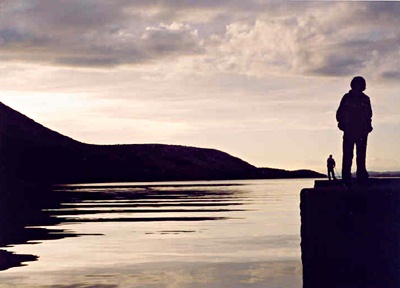 © Julia K., Nagykovacsi, Hungary