He Will Never Care
September 30, 2008
She walks a lonely pathway with no one by her side.

She cries tears of blood and slowly dies in side.

Just because he don't care.

He tells her to get out of his way to listen to what he says but she never can.

He leaves her alone to just die

With no one by her side

He tells her he never loved her he tells her that he could never love.

He leaves her alone and heart broken crying out for him

He will never listen to her side.

She just waits all alone at the spot that they met

She tried to dig her way though his lies.

She tried to get on with her life he ends up being her main goal

She loves him

But

HE don't care

She tried to make him see though her eye she tried to show him how much she loves him but he don't care he don't care he pushes everything said and done to get him to notice her he just ignores it all

She is starting not to care to she has given up on her self.

She gave him her heart

He destroyed it with he bare hands with his words.

She was his nothing.

He pushes her to the edge to get her out of his way she tries to stand a side for him but she cant help but get in his way as he is in hers.

He was her every thing,

His actions say other words but every thing just turns out to be a lie.
A lie that will lead up to her death.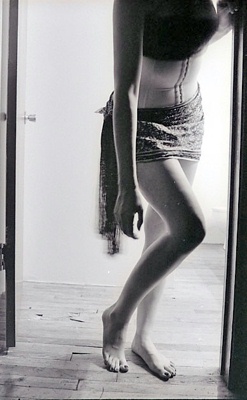 © Alexandra K., Chicago, IL