We coexist
July 3, 2013
Her black hijab roofed her raven hair,
But her vermilion bindi was overt and bare.
Henna embellished her dominant palm,
And she ached of misogyny in the name of Islam.
Devoted to her religion apathy did cease
She was pious in the Middle East.
Swarthy skin and braids to the ground
Planted maize wedged in a mound
She knelt to greet her elders, African to the core
She was a wife, mother, hero and much more.
Her beads rattled as she danced to talking drum
She sold cocoa yam to foster her sons.
She had an angel tattooed on her chest
She wore torn jeans, black boots and a rumpled vest.
She ate eggs in the morning and donuts at her job.
She spent her nights at clubs doing the lindy hop.
She was American, innately USA,
She was an avid feminist and fought for equal pay.
The phrase Buenas tardes came out her lips
She listened to the salsa and she twisted her hips
Her rosary draped over her chest
Her buff skin disparate from the rest.
She eats tortillas and celebrates a quincinera,
Latin American. She's from Guatemala.
She tapped her fingers gently when she finished her tea
She used chopsticks to eat her rice -Chinese cutlery
Her parents were adept at the craft called Kung Fu
She wore her hair in a bun as reverence to you.
She was kind to others for fear of Karma
A Buddha statue lies in her room honoring Gautama.
She watches soccer and has a Bayern Munich jersey
She listens to trance music, she's from Germany.
She watched her husband as he gulps down his wheat beer
She blared her classical Beethoven for the whole world to hear.
She wore a Trachten during October fest
The boys stomped and clapped while she twirled her dress.
The all had beautifully distinct cultures, yes, uniformity did desist.
But the true beauty is that together we all coexist.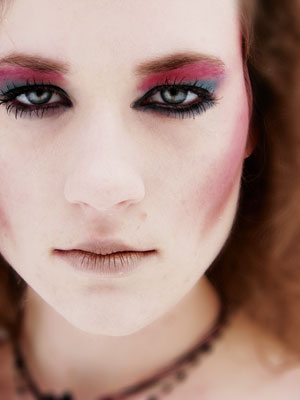 © Elizabeth H., San Bernardino, CA