Commemoration to Our Mothers and Fathers
September 25, 2008
Brothas and sistas!
Aaoo!
(Father King may you rest in peace)
Aaoo!
(Mother Parks may you stand from the sun)

Brothas and sistas!
Aaoo!
(Brother X may you keep us)
Aaoo!
(Sista Tubman, we will run with you)

We are gathered here today to praise
The once mighty,
The strong,
The great.

We are at a time of grievance and pain
because they are no longer with us
today.

Today we are not a Regression.
Aaoo.

Today we begin a new era,
Aaoo…

Of diversification, not procrastination,
War that makes flowers shower,
In cloudy storms that stain,
Attain
Winds that nonsense,
Releases
Common sense.

Past tense then becomes future
Becomes heaven in hell.

Together my dreadlocked brothers,
We are the rastafari!

Together my sisters we are
The jailed bird that sings.

(We believe in a nation…)

Brothas and sistas, let's make this world anew.
Because today,
what do we say brothas,
what do we say sistas…
Aaoo.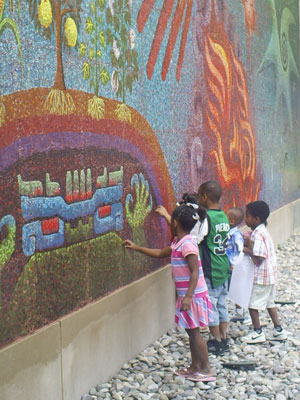 © Evelyn N., Hurst, TX