A Poem of Solitude
September 22, 2008
Poets before her have written odes to great loves lost,
To great passions had.
Sonnets to their lovers,
Couplets to those precious memories…
But what of that lone poet,
With no partner to immortalize?
No caress to record?
No romance to remember?
What does she compose?
A poem of longing?
An epic of desire?
Or does that
Lone poet
Leave her pen silent.
Desperately trying to forget her lifelong solitude.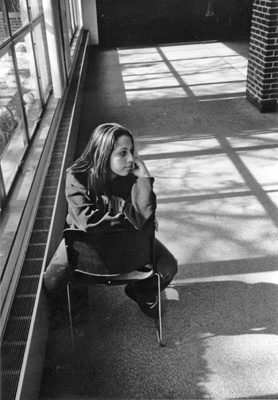 © Leighann E., Westport, MA