The Grateful Soldier
September 13, 2008
When I turn 18 I'm out of here,
Though not many will shed a single tear.
I am going to fight for what many take for granted,
My feet are never completely, or firmly planted.
I continue to move, run, and grow,
When I leave everyone I love, I'm sure it will show.
I'm leaving to protect you, so you can lead the life that you want to,
Many don't think I can but I will follow through.
You lead protests with your signs,
You get everyone you know into those long lines.
We have our lines as well,
We keep going although our feet may swell.
We run long and hard, fighting this never-ending fight,
Just so you can sleep soundly tonight.
We will keep protecting the life you live today,
But I hope you will remember the words that I say.
While you are leading your protest claiming free speech, becuase it's your right!
Remember the ones who are fighting for that right,
I am only listening to the gun fire, being the one who will not sleep tonight.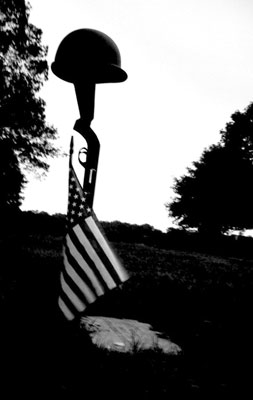 © Kristine B., Setauket, NY