I wonder
September 22, 2008
My dear friend, I just want you to know

I am not mad at you that you do not tell me

You have leukemia. I know,

It is hard to leave your soul, your thought

Leave our friendship and went on.


I just want you to tell me earlier,

It is rather hard accept you just leave me forever,

May be you could tell me earlier,

It's very irresponsible for just leave me a letter,

And bring the laughter with you,

If I know it earlier,

It won't hurt me forever.


I wonder if you still remember,

How we through the forest,

Which let the branch tear your jean in half:

How we have the water fight,

Which your mom make you wash you pant for a mouth;

How we train the soccer ball,

And broken your room's window;

How we climb the tree,

And the gardener thinks we're stealing apples;

How we play ping-pong in the gym,

And principal give us after school detention.


But I know that you will remember our vow,

"Friends forever", we swear by the shooting star.

The vow will be unbreakable,

Because I believe it,

Even it's between the life and death.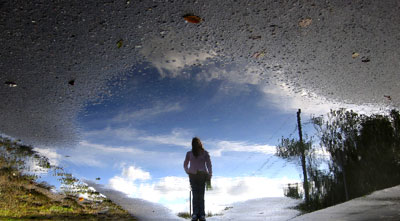 © Daniel H., Oak Bluffs, MA