Braving Hearts
June 1, 2013
Rhyming; I would believe to be simple,
One word and another working together.
Though as most things turn out in life,
There are other things that turn out better.

I want to write and rhyme about
Some thoughts and feelings on my mind.
I wish to get these bad thoughts out,
These bothersome things that occupy time.

"Why write them in a poem?" you ask,
"Isn't poetry something of a sport?"
Yes, and I have done many other things,
Believe me, this is my last resort.

As you will read on and on
These thoughts clearly occupy much of me.
Starting with the bold faced one,
My mother often lies to me!

It's really more than just a habit,
It's a thing that should be diagnosed.
And as for all the ten commandments,
I'll assure you that she's broken most.

My mom never listens to words I speak,
Unless I compliment her new purse.
So the moment I start to speak the truth,
Somehow it never applies to her.

There were times when I'd just sit and cry,
Feeling oh so sorry for myself.
Then I realized the error of my folly,
And I decided to dig myself out.

I realized that I control my life,
I'm the girl who makes my choices.
So you can try to break me, mother,
But your voice is smaller than my voice is.

She encased my life in chains,
Chains I never thought would fray.
Turns out, they can't face the truth,
And now these chains chip away.

Every time my voice is heard,
Every morning there's a new day.
In the mirror when I see that I'm not her,
I thank God that I chose the right pathway.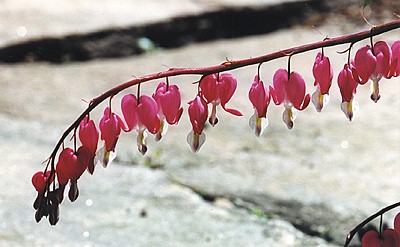 © April P., Newark, DE