Sun Shadows
September 21, 2008
Whisking around,
Through the kitchen,
Yard,
Bedroom.

Racing an invisible time,
A challenge,
Gone,
Yet there.

The glow of the sun,
The only reminder,
That time is,
Running out.

Dancing through the grass,
Emerald blades,
Distorting the black shape,
Of the ground.

Shorter and shorter,
Flickering,
The shadow is slipping,
Away.

Cold waits,
Like looming mountaintops,
Slower,
A snail pace.

And with a swish,
The sunlight leaks,
And the shadow's
Gone.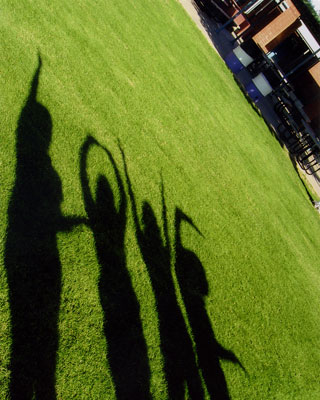 © Lindsay - Elese G., Phoenix, AZ