The End of the Book
May 23, 2013
Something I treasure is a gay old book,
Full to the brim with legends. Oh look!,
There goes a knight dodging magic spell,
There goes a witch! Be silent, don't tell!
There flies a dragon, and there flies a horse,
There runs a man with facial hair course!,
A thief with an egg races from a stalk,
Is that egg made of some golden rock?!
A wizard, old and bent over a pot,
Is reading a scroll with any words not!,
A swift small boy, whose name is Ginger Man,
Is running away saying, "Catch me if you can!"
But wait! What's that? Here by the sun,
Are those words saying that this book is done?,
Are they saying what I dread most?,
Are they saying this book needs to be closed?
They can't! I won't let them! I refuse to be done,
Erase the words that are next to the sun!,
If you close this book my heart shall never mend!
What are you doing!? Stop it! No! THE END.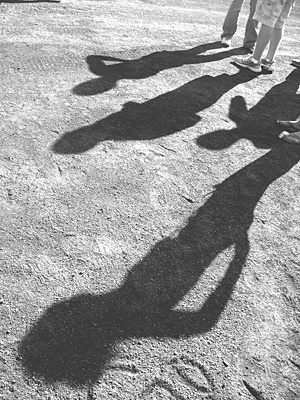 © Trella R., Mountain Lakes, NJ