Confused
September 17, 2008
You say you like me,
and I like you.
This part i know for
a fact is true.

You claim your not ready
to fully commit.
Because with the last girl you
decided to quit.

Are you confused cause,
I know i'm not.
Why are you with that tramp
that thinks she's hot!

Keep on smilling and walking
is what i'm gonna do,
'cause right now i
can't stand you.

You two break up!
Well it'sa about time,You stand near me and your voice chimes.
"Hey, i miss you." is what you say
i shout "Too late!"
and go on my way.

No matter how many times
i say i hate you,
i kknow it's all a lie.
Deep down in my heart i know
a great guy just walked
out of my life.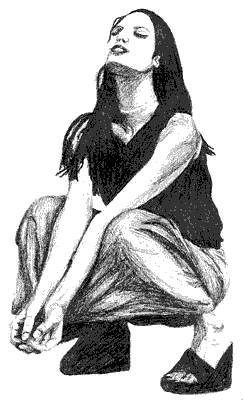 © Danielle B., Cordydon, IA