The Game of Love
September 18, 2008
Getting butterflies in your stomach,
feeling the inconsistent pitter-patter in your chest,
kisses that make you tremble,
love is a feeling that you cannot invest.

The way you freeze for a moment
when you see his name on the caller id.
The way you say "I love you" on the phone,
setting your wildest dreams free.

The way you just fit in his arms,
to the way you wrestle in the grass.
No matter what you are doing,
you just want this feeling to last.

But when you really mess up,
is when you really know it's true.
Because out of all the other girls,
he still only wants you.

You learn to cope with what happened,
and work your hardest to get it back,
because you love him more then anything,
and now baby that is a fact.

And when you realize how quickly what is,
could be changed to what used to be,
you do everything you can
to make sure it keeps its true beauty.

You start to do the little things,
like pictures, talking, and having moon dates,
so you feel only minutes in between,
minutes in the place of states.

Love is when someone hurts you,
completely breaks your trust,
your so mad at them when you find out,
but you see them and that theory turns to dust.

Love isn't about being perfect,
and it isn't about always winning.
Love is when you take out all the gooshyness,
and you still find your world spinning.

When you can work through the hard,
feeling lonely, distant, and incomplete,
that's when the game of love can truly be conquered.
That's when your love will never see defeat.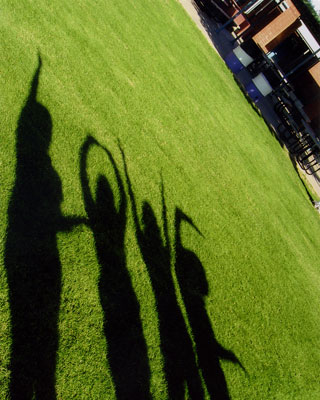 © Lindsay - Elese G., Phoenix, AZ