Bardom
May 7, 2013
I welcome you to Bardom,
Where the poets dwell,
I am the Mayor Fardom,
And my kingdom's swell.

Don't believe me, take a look,
I'll give you the grand tour,
If you do not like this book,
I'll give you prizes four.

The first prize is a slap,
Straight across the face,
The second is a tap,
To get you back awake.

The third is a kick,
Swiftly on your thigh,
The fourth is a brick,
To throw at you way high.

Is this okay, I think it is,
So we'll start right away,
I wish to show you all my wiz,
A kingdom, Bardom in one day.

First we'll start at Lark Lake,
The place where mermaids sing,
Careful though, their beauty's fake,
They'll steal your everything.

Next we'll visit Poet Mountain,
Many wrote their feelings here,
Then perhaps Songful Fountain,
Where stars do appear.

Then it's off to Forte Me,
Sound pours out its door,
Then the fabled Piano Sea,
And its wave-crashed shore.

Next I'll show you Bard Bar,
With all its jazzy hits,
Then to the palace Rock Hard,
And maybe the Stage Jits.

Then I'll show you Break-a-Leg,
Of course, then Writer's Station,
From there we'll visit Party Meg,
Let's have a celebration!

After that I'll show you,
The thing that I love most,
You will never again know too,
Pass by a Bardom host.

It is the only object,
That is feeling yet is felt,
My favorite Bardom project,
Is the Music Belt.

After that you'll be sleepy,
So we'll rest at Lullaby Inn,
Listening to Singing Sheepy,
Until our conscience dims.

So do you like my Bardom,
I gather that you do,
No, I'm just Mayor Fardom,
Not some master of Voodoo.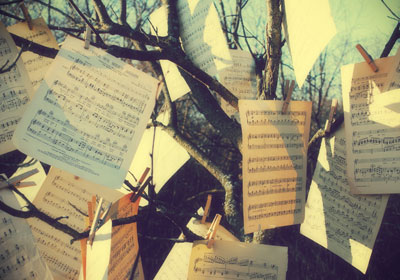 © Olivia E., Alto, MI