Broken
September 16, 2008
Once you were gone,
it felt like I had lost a piece of myself.
I promised I would never feel that pain again.
I tryed to pennetrate my skin.
I never turned to a friend,
I kept my secrets to myself
and no one knew about my inner pain
but...

When that blade hits your skin
it feels like your soaring
til your drenched in your own blood.
Then you crash to the ground,
all the walls start to come down
and realty hits you in the face.
You bleed from the inner-core,
it feels like you lost a war.
I kept trying to forge
what we once had before,
but all that does
is open the wound again.

I thought this was the only way
to heal my broken pain,
until I found another way,
a safer way.
To laugh and to play.
To worship and pray.
To let the anger wash away.
Yes, I found another way,
through the Lord, my Savor, Jesus Christ.
I'm alive,
yes I'm still alive.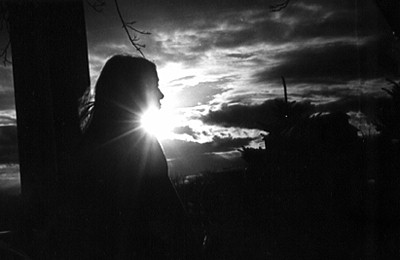 © Elizabeth G., Marblehead, MA