The Man with the hat.
May 10, 2013
The cold streets of New York at 11pm
with the air as cold as can be filled
with water filling the ground as tears
would; slow and beautiful. A woman
is standing with an umbrella and awaiting
for the man to make her day to go from
bad to worse.

Then a man with the hat appears and this
man is soaking in rain. The pure tears of
sadness of the women. The man is just
standing there… waiting with the thought
of absolute patience... of when to strike.

She watches him now with tension of a lighter
with money. She now is even more curious on
who this man is and if he will attack like a vulture.
The man walks towards her and she stands still
to show no sign of fear.

The man pulls out an object with spikes on the stem,
but she is now even more calm. The man with the Hat takes off the hat.
"Sorry I'm late, I hope this makes up for it."
He hands her the rose. "Your late," she replies.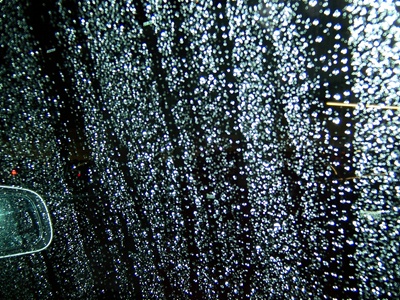 © Jessica L., San Jose, CA