Guitars in the Grass
September 12, 2008
In the back of the apple orchard,
the sun beats down on
them as she leans against the red pick up truck. Her long brown hair swirls across her shoulders and down her chest her faded Coca-Cola t-shirt stretched thin. He sits across from her as he picks up the guitar in the grass and he plays every
Red
Hot
Chili
Pepper
song he knows. The dirt stains their converse sneakers and the edges of their faded jeans as the cicadas reminded the world that it
was alive.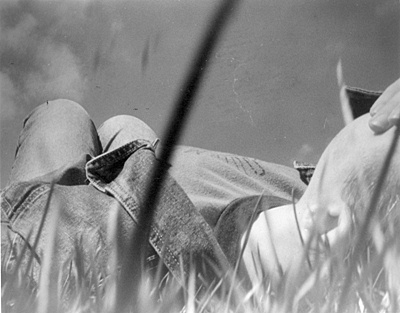 © Tabitha H., Dekalb, IL