Art Class
September 11, 2008
The scariest class you'll ever take
the one where tears are never fake
someone pokes and jabs
your ideas and even stabs
your work is never good enough
until your fed up
Evil glares, silly dares,
empty smiles caught unaware
until you break
your earth will shake
your mind will crack
then you will attack
with a pen
as a weapon
paint,clay,pencils, work away
the dumb thoughts you think to say
She says she only wanted to push you
but what she never knew is.
She did this.
Alittle too well
But from the very start.
You will learn that Art is Art.
Art is mind
It's your heart's find.
Your voice
if you want that choice
You can speak with words
or paint, clay,chalk, with no words
Just listen to yourself.
And let the scariness chip away
and let your tears wash your eyes today/ Cause in the end
it all doesn't matter.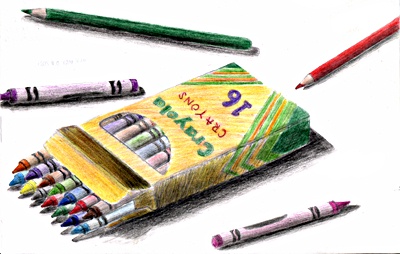 © Dana H., Wichita Falls, TX