Masks
April 19, 2013
I push by you in the hallways,
and give you dangerous glares,
and spit at you when I think you won't see.
But I go home where my dad beats me.

I throw paper at you in class,
and whisper about you in the halls,
and "accidentally" whack you in the head,
But three years ago I came home and found my brother dead.

I glare at you from the corner of the room,
and you frown and look away,
because you think my make-up is strange and dark.
But my parents kick me out of the house a lot,
and I sometimes sleep in the park.

I may be the hurtful, unwanted one,
But I only spread pain to stop my own,
So instead of ignoring me or fighting back,
A little kindness wouldn't hurt,
So I'll have something good to hold inside,
And keep me strong when I go home.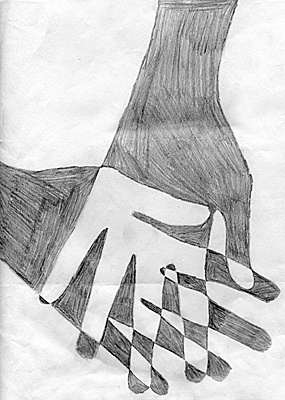 © Warlito B., Tamuning, GU