She
September 6, 2008
When she
laughs
There are
tears
In her eyes
Is it the
sound
That makes her cry?
so
Does she ever
truly cry?
Or is her
sadness
That twinkle in her eye?

When she
runs
She stares at the sky
So how come she never
falls?
Does she see what's
right
In front of her?
Or only what's
up ahead?

When she
talks
Her voice is
soft
Does that make her
thoughts
That much louder?
Does anyone
listen anyways?

When she
listens
She tilts her head to the
side
Is that why she holds her
head so high?
Or is it the weight of
hearing
Pulling her down?

She is a mystery
so
How can she act so
sure?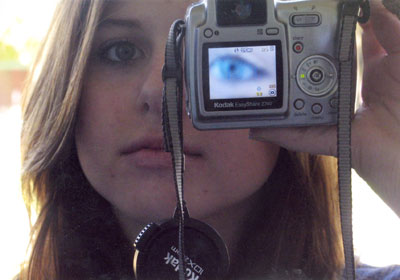 © Jessica M., Phoenix, AZ