spring in all its glory
April 9, 2013
Fresh green grass hugs the ground tight and tall brown trees spring from the earth
Reaching up to the sky as if to hug it with its outstretched browned oaken arms
Yellow flowers bud from the fresh green grass in a small brown patch filled with budding white flowers with a golden center
A pale blue canvas cloaks the entire world, dark yet bright, watching the world and its creations.
A small yet strong tree or maybe bush sits in the brown patch shading the fair flowers from the harsh winds of the cold.
Though with the unkind winds brings cold weather. With the sun overcoming its shyness it opens up its mouth and smiles brightly, casting good weather where it shines.
From an old bench the sounds of birds chirping reaches the ears of all who are near almost as loud as the sounds of the new world that is growing.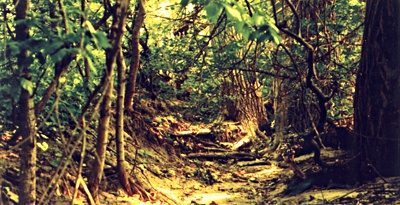 © Dan B., Papillion, NE