Through the little girl's eyes
August 31, 2008
Its a stuck image,
engraved in the little dome of hers.
Shes turning fifteen,
but not in the present.
Shes in the past suffering her childhood memories,
over time shes dying.
Nobody knows.
She has screamed many times,
but her cries were muffled by a pillow in her face.
Who has done it, He did!
Hes a ghost,
running free around her mothers house.
Nobody knows.
And nobody can see that she changed over time.
Nobody knows that she has died in the closet that one night.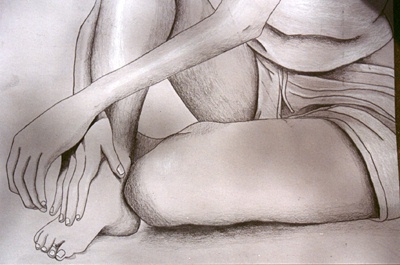 © Omar M., Phildelphia, PA