A Crime
August 24, 2008
Dust settles on the floor,
Footsteps, unseen and ignored
Mark the path of the shadows
That drift in between.
Mettle in a fire's flame
Remains cold as ice,
The air heavy with whispers
That creep past bones that crumble.
Shattered glass sparkles on the grass,
Daggers to those who peak
Into the forbidden walls
Of something that falls,
Disintegrating, becoming ashes
That drift away into the wind.
Darkness haunts the hearts of those who stray,
Clawing at flesh and bone,
Crying out in hopelessness
As fear drives warmth away.
Desolate and empty,
The walls break,
Joining the broken shards,
So the captives may be released
From their cage, and their bones
Allowed to be found by those
Who have been driven
By the stench of death.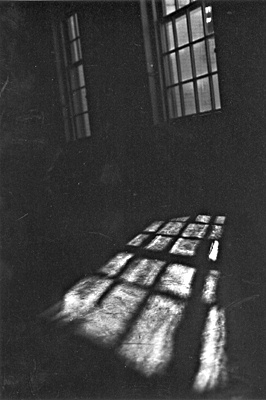 © Mary A., Fullerton, CA