My version of Levin Morales'
August 27, 2008
I am a child of the Americas,
a fair haired Genovese,
the offspring of industrious farmers and carabinieri,
yet I do not know the toils of the soil.

I am a U.S. British Catholic
a product of the Industrial Revolution,
a Pennsylvania coal hauler's great-granddaughter,
yet I do not know nature's black diamond.

I am a sixth generation San Franciscan, city bred.
A descendant of the hopeful miners of the Gold Rush,
Sourdough lives within me and the Bay is my home,
but I remember I am pesto and Yorkshire pudding; they are my beginnings.
English is my language, but I live among a multitude of others.
I speak through texting and via e-mail,
and yet my identity resides in American pastimes.
I am the Golden Gate Bridge between history and the future.

I was born on the brink of the technological age.
I am a new generation,
Influenced by the past, yet shaping my own future.
I am of the ever-changing face that is America.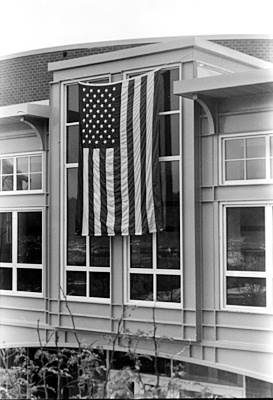 © Chuck K.,Marblehead, MA