Beyond Broken
August 17, 2008
How's the heart doing tonight little girl?
Still a little bit beyond broken?????

Do you still miss him with every breath you take?
And still have to fight the urge to go back?

Want to be with him in every possible way?
And try to justify it in your head?

Feel like it's your heart that's missing?
Whenever he isn't there for you?

Do you want to tell him you love him more than life?
And rush over and jump into his waiting arms?

You know he's not waiting there don't you??
And that another girl is in his arms right now??

You didn't expect him to wait around and cry?
About the fact that you ended this little arrangement?

Did you still believe that he actually cared for you?
And it wasn't all just a ploy to get to you?

What about all the things your mom told you about him?
And all the signs throughout the relationship?

How did you trust him with your fragile heart too?
The one you recently super glued together?

Why did you let the wall crumble around you?
And shake you to your very core?

But the most underlying question to ask
Is why do you still love him?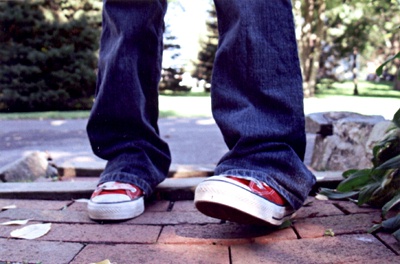 © Sara M., Milford, CT