White Dress
August 17, 2008
She knelt in the grass, in the wet morning grass,

her long white dress flowing down her knees


like milk on brown satin.
Her face was sunburned and freckled—no one

would ever think her pretty,


not like the painted women in the store windows and magazine covers,

who wore Neiman Marcus and Maybelline
and never deigned to kneel


especially in wet grass.

She got up and pushed back coarse, mousy hair,

turned back towards the house where her mother was waiting


for her to come help with breakfast.
And for a moment I was lost

in the beauty of the plain girl


in the plain white dress.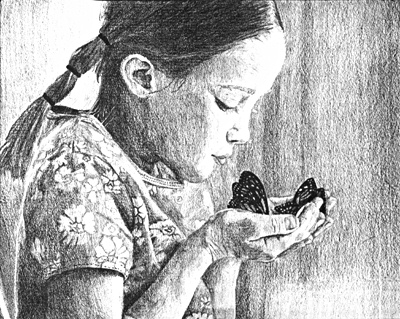 © Alina L., Holland Patent, NY