The Sacred Moments
August 15, 2008
Cry in the shower, you need to be strong in front of her.
The rhythm of the water is the only comfort, but the pruned fingers hurt, get out.
Dress quickly, you wasted time you could be spending with her, time never regained.
Make soup, check on her.
Still asleep, be thankful for not missing her waking moments, a memory to hold on to.
Soup's done, put the noodles in your bowl, she can't stomach them.
Give her all of the broth, she needs the protien.
Hope this time it stays down, but you know it won't.
Too many things are going through you mind.
Your troubles at school, the weekend at your friend's house.
How worried you were about her, that your friend got annoyed and you ended up going home early.
But that doesn't matter now, you're with her and you need to be her support.
Don't spill the broth, but it does, your fingers burn as you keep walking.
Her eyes open as you enter the room.
Pay attention, it's her waking moment, perhaps her last.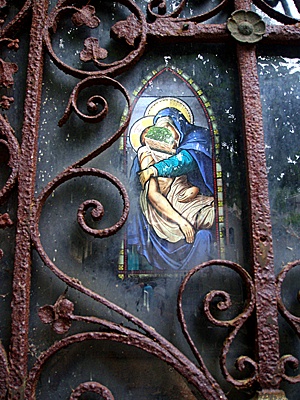 © Rebecca Y., Los Angeles, CA