Reel Life
MAG
January 13, 2013
I guess I'm not ready for real life.
I guess I'm just not ready for real life.
But I show up every now and then,
Then and again, between each way back when.

Every time the reels are slightly changed,
Good times pasted in, and dearth rearranged.
Every breath I steal is justified,
And every little battle glorified.

But in real life there's no storyboard,
Oscars, edit rooms, and sometimes I'm bored.
So I drift to dream in black and white,
Just a dust mote in a projector's light.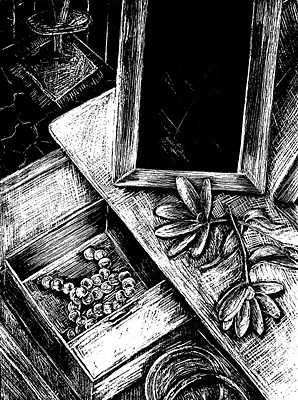 © Elisabeth R., Elmont, NY