Fading Away
January 9, 2013
In a meadow, a boy

sat waiting for a girl.

She peered at him from the dark

forest. The boy stood tall, a rose

in hand. The two were mere children

who had spent days listening to music.

They loved each others music

the boy still waited as the girl

hesitated. She finally approached the boy

who still stood in the dark

before noticing the long stemmed rose.

Love was evident between the children.

They never liked being children.

Memories for the boy were very dark.

All that was good was preserved in the rose

The rose was spirituality for the girl

and peace for the boy was music.

The girl collected the rose from the caliginous boy.

In the presence of the young boy,

she watched his face grow dark

and grim when she, the girl,

spoke. "Do you remember when we were children?"

her mind still entranced by the rose

"Yes, we would lay here, in the meadow, and listen to music."

The girl smiled for the old music

memory. Though she still had no dark

thoughts, she gazed at the boy

as he remembered when they were children.

The boy watched the effervescent girl

as she inhaled the delicate aroma of the rose.

Her hair lived as the same red as the rose

shining out of the dark

shadows that covered the boy

as the sun shined down on the girl.

Their voices rang like music

and their thoughts wandered like children

The girl yearned for the boy after the dark

swallowed his music and the children.

Now death may finally take the rose.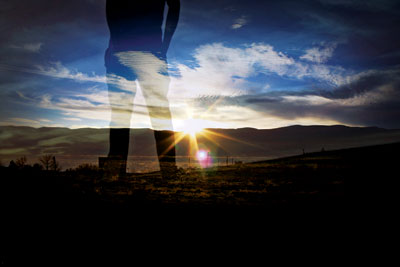 © Ezekiel R.