Ease My Search, Soothe My Mind, But I Know It's a Dream
August 11, 2008
How do I explain that it leaves me in anguish when I know I cause you pain if I am with you?
How do I explain that I am tormented when I am not with you, though I know it's right?

I am searching for something too great, too perfect. Unreal.
I don't know what I'm searching for...
anymore.

There's a peel in my head, a frantic ringing: A new silent awareness of my lonely mind. Aching to tell you something. Anything to get this dream to fly.
In my head I watch you leave again and again as if you weren't a fantasy. A trick to keep my heart at bay.
But I can't think of you that way.
You were real, you have to be
so that there's a reason for this ache consuming me.

I have stopped searching. Stopped believing you were real. Once in a while I riffle through the horizon for what I was once seeking.
And I don't recall what I was hunting for...
anymore.

But I am sane and I am happy and there is hope. Like a winter chilled tree I reach for the sun. There is hope. I have been born once more.



"This will certify that the above work is completely original"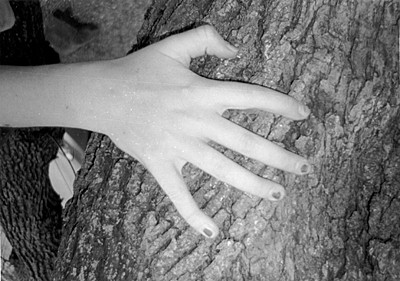 © Abby O., Marblehead, MA