If I Were a Boy
December 19, 2012
If I were a boy, I'd be very nice.
I would carry a purse if asked,
And I'd hold in my burps and gas.
I'd listen to girls, and not interrupt;
After all, without them, the world would be corrupt.

If I were a boy, I'd dress like a man.
Bad boys are overrated, and only a few really like them.
I would wear jeans that stay on my waist
And a nice lookin' belt, just in case.

If I were a boy, I'd act like a gentleman.
I would say 'yes ma'am' and 'yes sir'
I'd hold open doors for people and
not drag my feet on the floor.

If I were a boy, I'd chase my dreams.
Girls like guys who know where they're going.
I would do my homework and study real hard,
Preparing for my future, because it's not very far.

If I were a boy, I'd comb my hair.
I would shower too, and not just on a dare.
Long hair is for girls; on them it looks nice, on
boys it looks like it they didn't want to pay the barber's price.

If I were a boy, I'd be different than the rest.
I would smile nicely, and always act my best.
My jokes would be clean, and not at all mean.
I'd also be a compliment-giving machine.

If I were a boy…alas, I am not.
I am a girl. It's just what I got.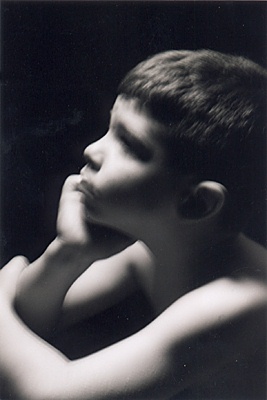 © Dena G., Pittsburgh, PA