He's Calling Me Again
August 9, 2008
Ring, ring…

He's calling me again.

Ring…

Making sure I know he hasn't forgotten me.

Ring…

He's calling to say he misses me,
Maybe mention his new friends in Indiana.

Ring…

He'll say that he misses hanging with me though,
I was so unique, no one in Indiana is like me, he'll say.

Ring…

He'll admit he's doing fine here, though,
His friends are kind and open and generous.

Ring…

Which makes me feel awful,
Because I'm doing miserable here.

…

He's gone.
He's off to hang with his new friends,
New friends that will take him away from me.
Slowly pulling him from my weak fingers.

…

He shouldn't call me anymore,
He knows it can't be helped.
We're growing apart,
And I am no longer going to fight it.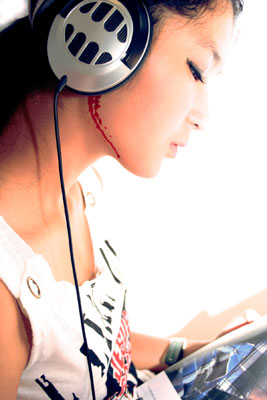 © Jiani L., Toronto, ON, Canada