Hard Love With The Broken Heart
August 7, 2008
How hard is pain,
When you don't know what it is?
To lose the person,
You love so much.

Even though there are limitations,
Even though those who control you,
Say you cannot,
I will continue to live, laugh, and love.

I will be dumb,
In the face of shattered glass,
In the deep wound in the womb,
I will love, through many tears.

Those who say you cannot,
Say, you are too forward in youth,
Too young, to love,
I am in love, yet forward in youth.

I will say sorry to the rejecters,
Run away from the time,
The first time we met,
Our first kiss.

I'm in a cage, a prison,
Enclosed within those sealed cracks,
No daylight will I ever see,
All in the name of love.

How is love so wonderful?
When you are with that one,
You can soar, fly, and smile so hard,
Too hard that you feel like crying.

Beg my life supporters,
And ever faithful The Lord,
That they should see me,
In love, happy.

That they should ever see,
My tears behind their backs,
Crying so my soul can't shine,
Crying, because I want only one specific shoulder.

I feel tears dripping into my ears,
As I weep, gazing at the ceiling,
Of my prison cell, who,
There is no daylight.

The Lord, spare me,
And the man who is mimicked harshly,
That we can meet, commune, and see,
Our true test of faith.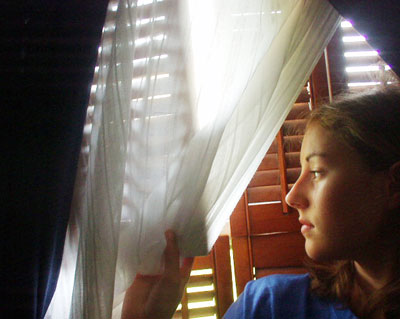 © Candace R., Mt. Pleasant, SC