I made a mistake
October 25, 2012
I made a mistake.
The only girl left in this world with pain.
She doesn't look around to see the other mourning faces around her.
Her mind tells her there is no cure.
With shaking hands razor she takes,
Bloody lines she only makes.
Tears of loss lead to drinking cares away.
No chance of missing her lonely days.
Misunderstood and afraid,
the girl has already paid.
She paid for everyone else to smile.
But everyone else doesnt see her blood on the tile.
No one is looking for the screams she screams.
No one looks like what they actually mean.
She'll leave this world with deep fears,
And with threatened broken tears.
Trying to keep in all these emotions that blur,
But the peace, it does try to lure.
Death seems like light,
A path that walking she might.
Guns and razor shake their hands,
They get rope and pills to join their band.
Thier plan of ending starts to take its toll,
Her life so plain and dull.
Black and white paper thin heart,
Used for the throwing darts.
Injecting drugs and sweetly,
Her tracks so covered so neatly.
The brain takes over control for her heart couldn't.
This fragile body just wouldn't.
No testing or medicine can fix this,
The days she can't miss.
Staying strong is telling someone to jump off a cliff,
And surving, what a myth.
It just isn't worth it,
There's no fixing kit.
The songs that prolong her peace will soon wear off,
The bands and the instruments eventually wont prevent the coughs.
The coughs from the ciggerettes she smokes,
The times she tries to choke.
Group therpy cost money her parents aren't willing.
The love the give isnt filling.
"How are you?" They ask for a better life.
"Fine." when she takes her knife.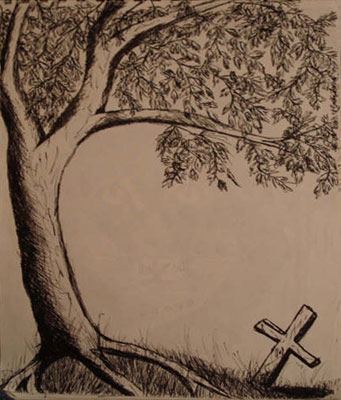 © Courtney K., Bethel Park, PA