The Dragon
October 23, 2012
Oh, how the fire---
As if Hell hath grown wings---
Such a Medieval desire---
Are these Medieval things.
Indeed, in the night
How the dragon doth fly;
His fire burns bright---
A deadly light in the sky.
His mighty roar, how his talons flash---
O, how his sight chills my bones;
His iron tail, his scales of ash---
They sparkle with a deadly, dull tone.
Oh, how this dragon---a monster, a beast
A creature of strength and fright--
Devours his kills in a fiery feast
This pyromaniac in the night.
His eyes, they gleam like such a spell
And his roar destroys my ears!
His fire, o what a horrible Hell
That ignites my unholy fears.
This monster, this beast of yore
It causes fear and much desire.
I fancy this beast of tale and lore
This beast who flew with fire.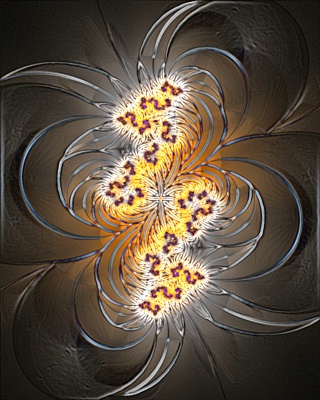 © Zack M., Monroeville, OH