Lurk.
October 18, 2012
He lingers in the shadows,
a mass of broken limbs,
thoughts and voiced opinions
eclipsed
by whispers of the wind.

Alien to those around him,
the whole world knows him not.
He's forced to live in silence,
mute;
his mouth is wired shut.

Choking from the ashes
with heaving, gasping breath,
lurking in the squalid
ruin:
a life cut short by death.

He lingers in the shadows
a mask of darkness on his face,
waiting for a portal,
to escape
this wretched place.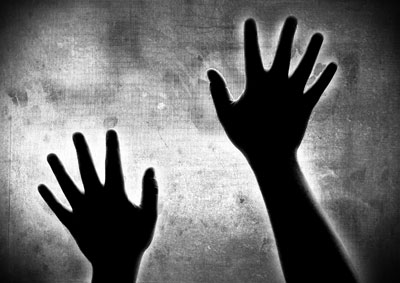 © Andrew F., Lake In The Hills, IL