Standardized Testing
October 19, 2012
I squint and suck on my Jolly Rancher
questioning what to write.
I try my best to stay awake
I got no sleep last night.

The kid to my right
working around the clock.
He makes me feel inept
since I have writer's block

Another kid to my left
well, his dog just died.
He doesn't do his test.
All he does is cry.

I wonder who started this torture?
Why must they force it upon us?
Is it something that we did?
It makes me feel cantankerous.

I stress and cry and worry
about this dreaded test.
The teachers tell us not to fret,
they say "Just do your best"

But how would the teachers know
the terror that we go through?
All they do is sit and read
while we all feel so blue.

I battle my way through the questions
and try to get the answers right.
But when my brain fails due to boredom,
I guess I lose the fight.

I look at the clock and frown
and that frown turns to a grimace.
I only have 5 more minutes
to wrap everything up and finish.

I quickly finish my prompt,
unhappy with its quality.
It really is quite bad,
So bad I'd consider it comedy.

This horrible time once a year
really kills my pleasure.
Let's rid the world of standardized testing
for we can do it, together!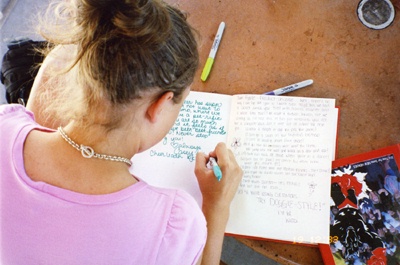 © Jessica S. Pheonix, A