I Remember
October 14, 2012
As I look in your eyes and weep for you.
I remember, remember the times that were shared.
All the nights you would tuck me in so I could sleep.
I would wake, and the adventures would take flight all the way back into the night.
I remember the times, you would hold me in your arms and tell me that everything would be alright.
But tonight, as "[your] tired heart is beating so slow",
The light within you is shining so bright.
I will be all right.
As I see the color fade from your eyes, I whimper for you.
But tonight I will be alright.

It's been 5 years now, and I still remember, remember the times that were shared.

Because of you I will "Marry the night"
"Dance in the dark" and let my body coincide with the flashing light.
As I look upon the stars I see you
But I want more for my self, If only you knew
"I wanna leave my footprints on the sands of time"
But how can I, I'm choked by my own vine


Its been 15 years now, and I haven't forgotten about the times that were shared.

"The winds of change are blowing wild and free"
Its my time I can be me.
For the years up to this point I was "rolling in the deep".
But that one thought of you awoke me from my tranceful sleep.
I remember, remember the times that were shared.

Its been 85 years now, and as I lay here I remember the times that we shared.

The white walls around me suffocate me.
The visitors go and come, but tonight as I look upon your eyes.
I know it will be alright.
Tonight I have discovered the moment of truth in my life
And that is that,
"The beginning and the end mean so little

What matters most is what's in the middle"
Tonight as I lay in this bed, I close my eyes.
And I am brought back to the memories of my life.
I remember, remember the times of my life and the times that I shared.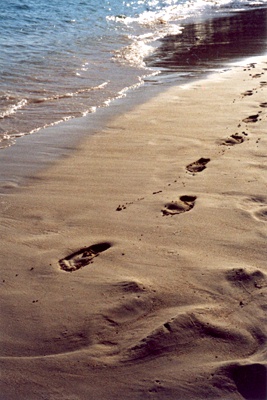 © Ashley B., Potomac, MD