Double Take
October 14, 2012
There in the woods you stand,
Wanting to be seen to expose yourself.

Your luminescence, baby blue eyes,
And my small brown eyes and dark soul.

You don't know everything,
that hides in your shadows,

It's always in the dark searching for attention,
to feel the warmth that you suck up.

It'll be mine one day.
I will be the important one.

You're just a people pleaser, pleasing your way through life,
while, I, I will not settle.

I will no longer reside beneath you.
You, you will not matter.

You will be no more than that thing
That is just somehow related to me.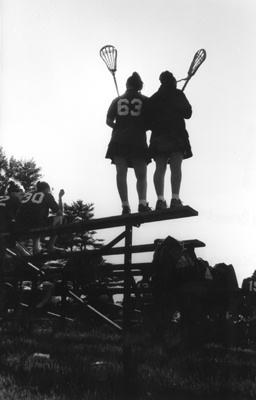 © Hadley B., Marblehead, MA