A Worthy Weapon
October 10, 2012
Words are our weapon of choice
Using them we give paper a voice.
They're as deadly as any spear,
Though less likely to cause any fool fear.

We can change history with the stories we write
Craft dawns, day breaks and capture sunlight.
Kingdoms and Empires can be forged in blood on our pages
Wars we can begin, fought a thousand years after their wages.
More beauty than can ever be
At our behest to set free.
Coral reefs formed of clouds in the sky
great, glowing flowers that never die.
A billion bodies once living men
And then we many simply begin again.

A story worth being told
Is worth the world's weight in solid gold.
We break and mend hearts with moves of the hand
Create a ten million man strong marching band.
He is a fool who thinks words have never mattered
One who can't see that they're more blood soaked than splattered.
The deadliest and kindest weapons in the world
And around every pencil these creatures- the potentials of potential- are curled.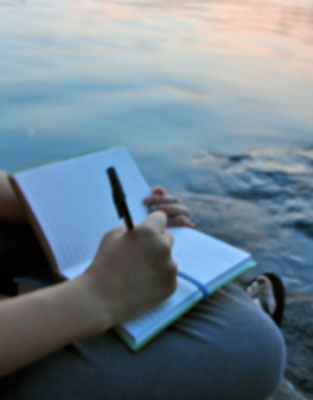 © Grace K., Port Washington, NY