Without You
October 3, 2012
A broken IPhone,

A different time zone,

As the time continues to drone,

I feel so alone,

And out of place,

And no I cannot put a fake smile on my face,

As I leave his life without a trace,

Am I really gone?

In his heart I know I belong,

But no it can't be,

The time is not right you see,

But the others don't hear my silent plea,

That someday you'll come back to me,

You made me smile and laugh,

You were my other half,

You loved me for who I am,

About my childish ways you didn't give a damn,

Your lips on mine have left a permanent mark,

From a swim meet our love did spark,

And although sometimes we would bicker and fight,

I knew somehow everything was going to be all right,

I could call you mine,

And with our fingers intertwined,

I felt like we could face our fears,

But no one could stop the tears,

As they fall,

I curl up in a ball,

Not caring at all,

Wishing and praying for everything to be okay,

Pushing my true feelings away,

But as sad as I am I know one thing rings true,

As true as my eyes are blue,

I love you,

And in the end is all really conquered by love?

Is there really a heaven above?

And a guy with a master plan?

Or maybe quite frankly we can't understand,

I fell head over heals for you,

And we stuck to each other like glue,

But when life got messy,

And the problems got heavy,

Neither of us strayed,

We stayed,

We didn't let our relationship concave,

Now we both have to be brave,

To stand on our own; to fight our own fight,

And understand it may take all of our might,

But for now it's for the better,

And I hope it's not forever,

And that in the future we can be together,

And if not please know,

It was so hard to let you go,

And even though we are far apart,

You will always have a special place in my heart.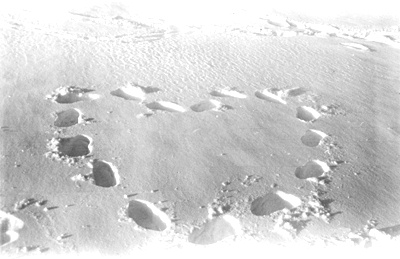 © Kim B., Marblehead, MA