Where do I stand? Where Have I landed?
October 3, 2012
WHERE DO I STAND
WHERE HAVE I LANDED

The question; how did I end up here?

SETTING
The white below stings my feet; it makes me want to skip a beat. The trees that loom all around; are no more lucky than the ground. No leaves, no brush, I step no crunch; the white covers all seen aground - nothing more could be found, not even me, for I'm aground.

DEPTH
In the heat of the struggle. The center of my core burns blue hot with everlasting emotion, that is described by the simple word, feelings. Processed by thought and expressed through movement - touch; (connection), voice; (transparent), sight; (direction). What did I do to the one I love, to send me in this above. This environment filled with blackened air; the best source of light is the twinkles up stairs. The bars that keep me here are rough; I do not like them when they touch. The possibilities circle through my mind; the care and love left behind. Screaming, yelling, kicking, biting; it's all that has kept me binding. If I can let go tonight; lighter, lifting, now I take flight.

MOVEMENT
I take a step forward, I can feel the vibrations in my feet, but rest assured, the rest of my body can feel it as well. This first step is no more loving then caring, but the sense of free movement warms my body from the chills and I take another. Communication is sent to my body, first picked up by my feet; sprint, run, walk, jog, better then standing in the fog. Breaking through the misty haze; life erupts in a blaze. Careful steps, slow at first; quicken pace can't rehearse. Running through this hallow forest; it could really use a florist.

RELEASE
I slow my pace thinking I have accomplished something, but apparently not cause my surroundings look the same. Then I think, if I run some more; life will be ever more. Running, running, nothing new; I should of thought, f*** me too. I stop running, to realize, something more lies inside. I turn and look nothing new; it doesn't matter, I already knew. Nothing to see, nothing to find; cause it's all inside my mind. As soon as I open my eyes; then I can apologize.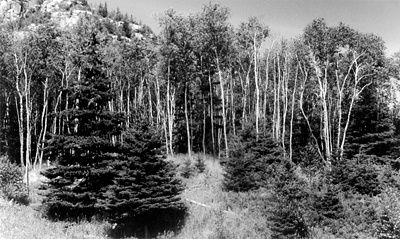 © Steve S., Marblehead, MA