Happy Memories
September 27, 2012
A bright light, a salty breeze.
A sudden shade, a doing by the palm trees
My feet are cooled by a tranquil wet
My arms are hot against another's skin
I turn my head, she glows.
My sister, a tulip in a bouquet of daisies
Forever beautiful,
Forever different
Her cheeks turn rosy as she giggles,
And a cherry falls into her open mouth
I look up, a man is there
His dark, black, braided hair
Hangs over his shoulders
From the wooden bowl he picks
Another cherry,
Dangling it in front of me
As a fish would, I take the bait
And shut my eyes
Exquisite juices explode in my mouth,
I open my eyes and there lies my mother
I giggle, she smiles.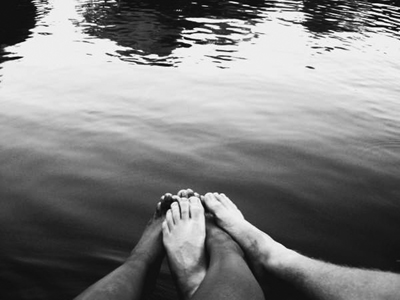 © Michelle W., Ada, MI